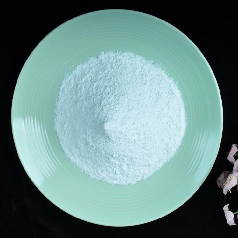 1.Product Characteristics:
* High purity
* Excellent chemical inertia
* Extremely fine particle size
* Excellent dispersibility
* High whiteness
2.Product Property:
Barium sulfate can reduce the transparency of cosmetics and personal care products, and can be used in skin cosmetics to hide facial defects. Barium sulfate can also be used as sunscreen in cosmetics, which can cover up, physical sunscreen and absorb ultraviolet rays. In cosmetics and personal care products, barium Sulfate is used in the formulation of blushers, eye lotions, eye makeup, face powders, foundations, lipsticks, moisturizers, skin products, bath products, suntan products and nail polish.
3.Technical Parameters: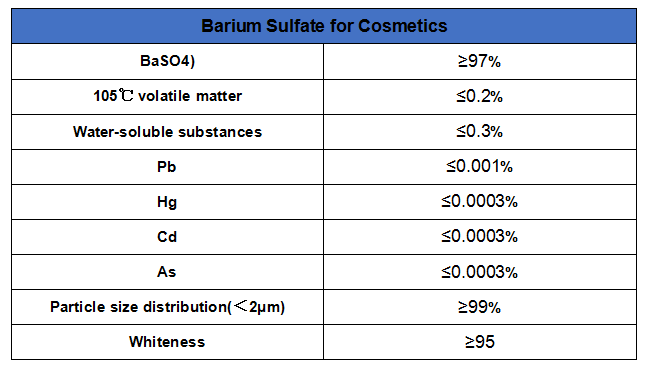 4.Usage