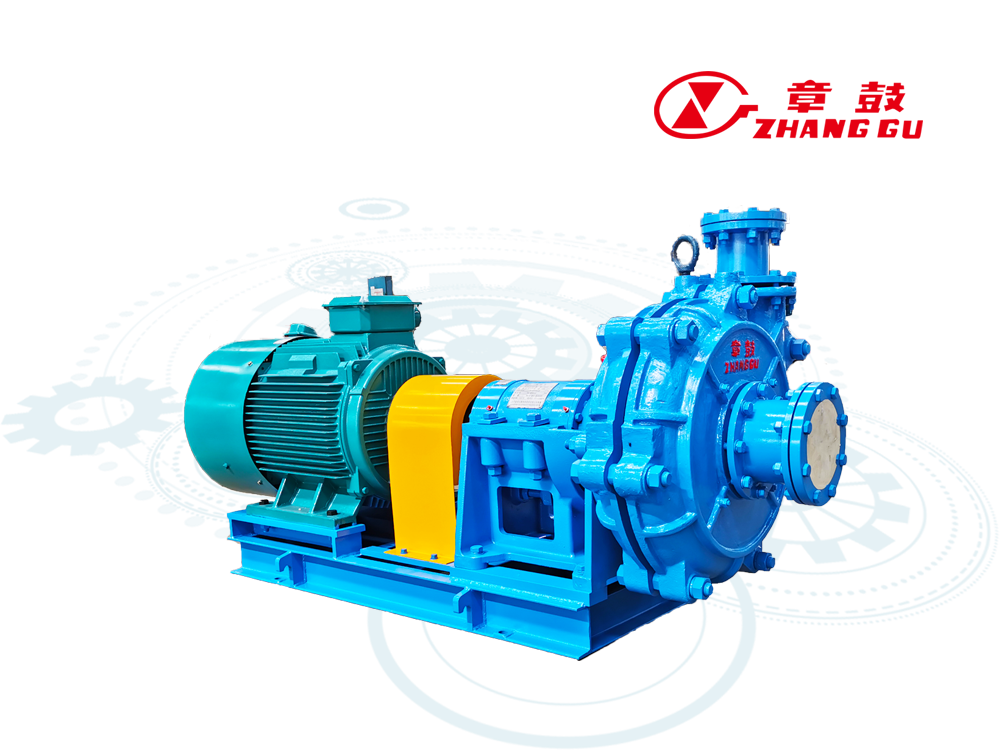 1.Overview
TZJKT series ceramic slurry pump is a kind of slurry pump product developed by Shandong ZhangGu based on TZJ series slurry pump and combined with the latest ceramic technology. It is made of ceramic material and has won the national invention patent.
Products in metal concentrators, non-metal concentrators, smelters and other complex conditions with strong wear and wear + corrosion, with a significant wear-resistant effect than metal slurry pump, put on the market, has been well received by the majority of users.
"Material of overflow parts" -- wear resistant ceramics: wear resistant, cavitation resistant, long life! The service life of ceramic overflow parts is three times that of wear-resistant metal overflow parts, so as to reduce cost and increase efficiency!
"Shaft seal" -- shaft seal can choose the company's patented shaft seal technology: auxiliary impeller + mechanical seal, completely achieving zero leakage of shaft seal. Traditional shaft seal mode can also be selected: auxiliary impeller + packing seal.
2.Application Area
* Metal ore (gold, silver, copper, iron, lead, etc.) concentrator pulp feeding and all kinds of concentrate, tailings and all kinds of process materials transportation;
* Non metallic ore (such as phosphate) concentrator pulp feeding and all kinds of concentrate, tailings and all kinds of process materials transportation;
* Transportation of all kinds of abrasive slurry in the production process of titanium dioxide, iron red powder, phosphate fertilizer and potassium fertilizer.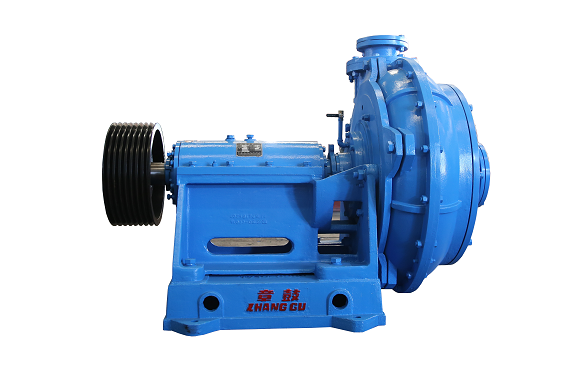 3.Main Features
*Wear resistant ceramic material is selected for the flow passage parts. The wear resistance is more than three times of that of high chromium wear-resistant alloy, and the hardness is as high as Mohs hardness 9, second only to diamond;
*The impeller profile is designed with the most advanced solid-liquid two-phase flow velocity ratio theory in the world in cooperation with domestic well-known universities, with high efficiency;
*The shaft seal can adopt the company's unique patented technology of "self circulation cooling combined mechanical seal" according to the working conditions, without packing, so as to realize zero maintenance and ensure the effect of no leakage; It can also adopt the traditional way of auxiliary impeller + packing seal shaft seal;
*The ceramic flow passage parts have high hardness, are not affected by cavitation phenomenon, are resistant to cavitation and have long service life;
*The ceramic parts wear slowly, which reduces the fluid loss of the pump and saves energy.
4.Parameters
Pump Parameters and Application Range
Flow Q: 50-2000m ³/ h. Head H: 10-100m;
The maximum allowable particle size is less than 4mm;
The allowable slurry temperature is less than 85 ℃.