Brief Introduction of HOT Underground LHD
TLHD-WJ-2D is an underground diesel LHD with a loading capacity of 4.0 tons and reliable performance, which is suitable for underground narrow mineral vein and small-scale construction operations. The LHD has won a world-famous reputation for its long-term application. TLHD-WJ-2D Underground LHD is designed and produced by Beijing HOT Mining Tech CO.,Ltd.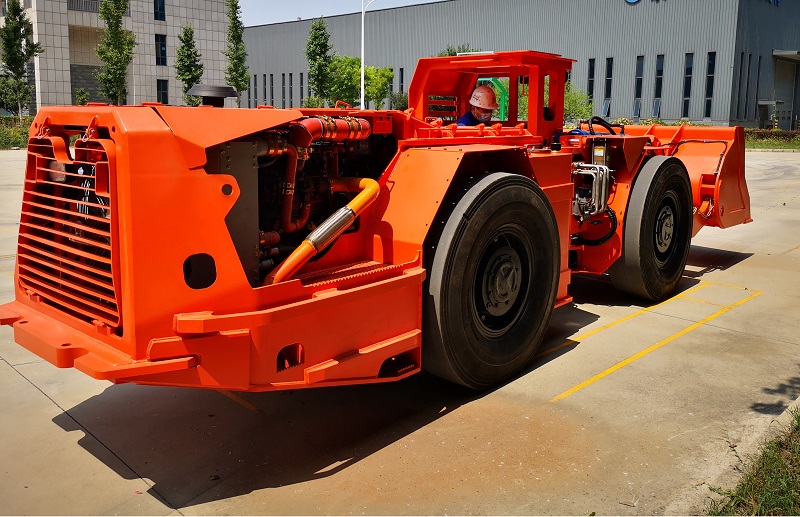 Features of HOT Underground LHD:
1. Load frame: The parallel boom structure is equipped with a powerful bucket, so that the machine can achieve efficient ore transportation.
2. Power Frame: All conventional and proven components are well protected in the rack. Large ground clearance to protect the machine from damage. Three point fixed structure and anti-skid arrangement can ensure the safe access of operators and maintenance personnel.
3. Handling: Electric control handle operation. Parameter display of electronic instrument and LCD screen is clear at a glance.
4. Remote-control: Flexible switching between manual driving and remote control to meet the operation safety in dangerous areas.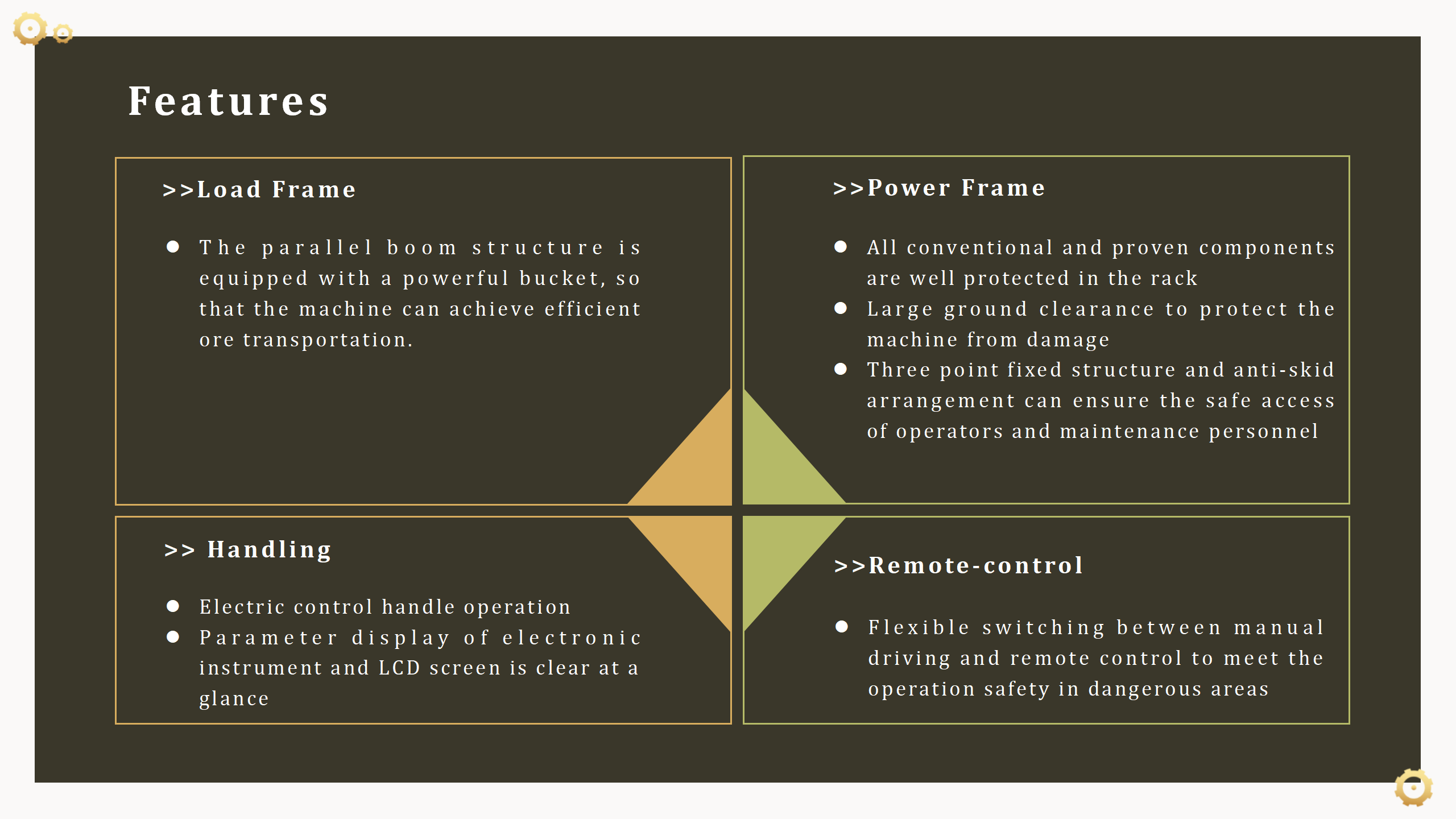 Specification of Turning Radius:
Rotation angle: ± 40 °
The dimensions shown are based on the standard vehicle profile with 25 mm tyre compression
Unit: mm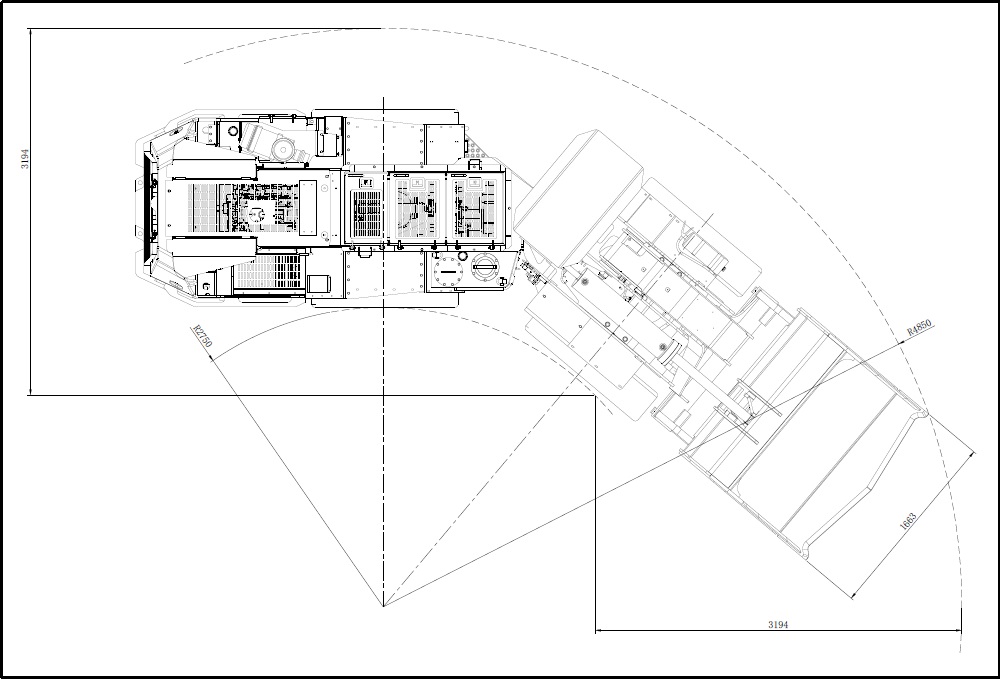 Size and Weight of HOT Underground LHD: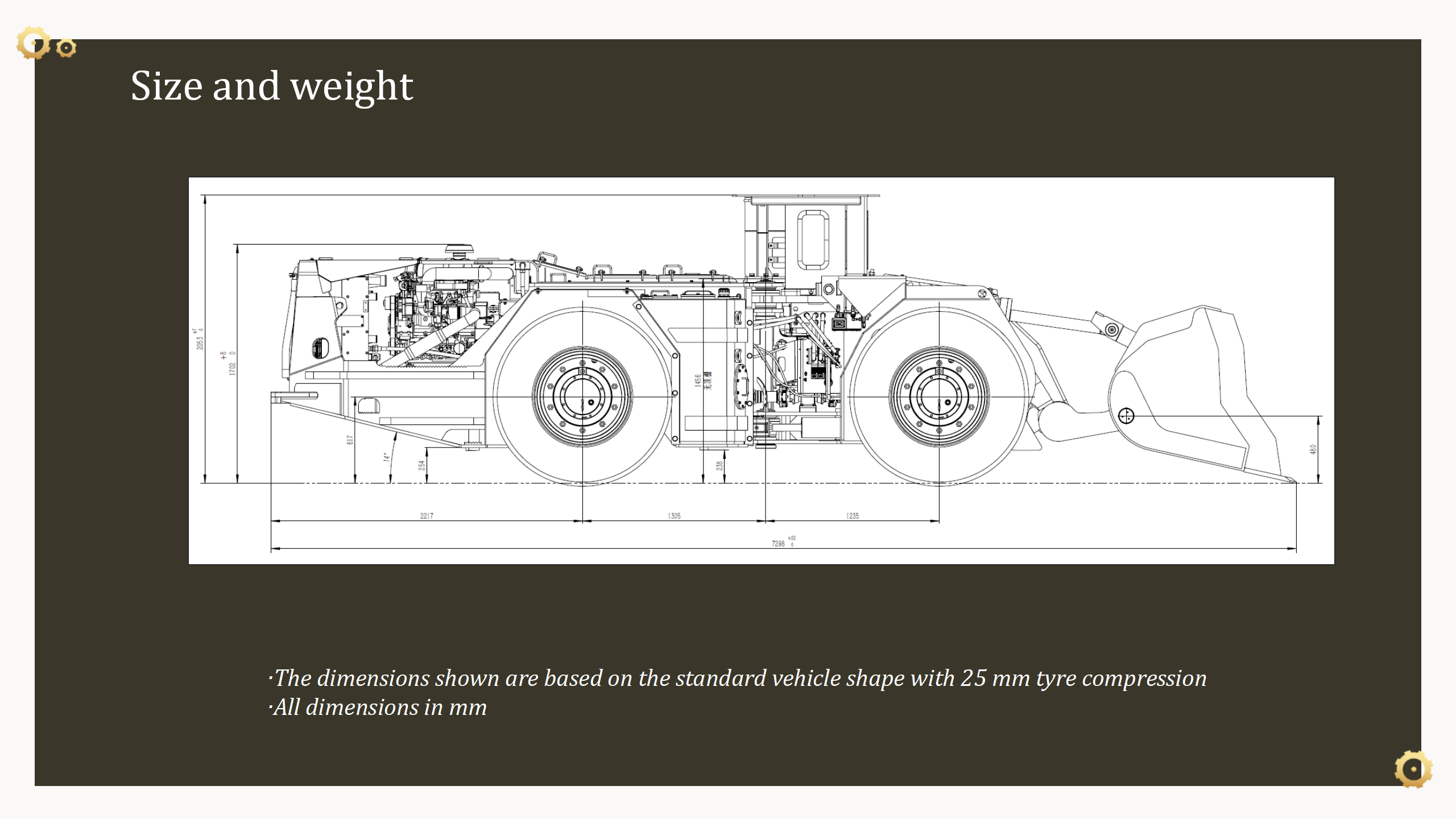 Line of Sight Remote Control of LHD
HOT can configure remote control for the LHD shipped out of the factory. If the personnel are within 100 meters, the LHD can be operated by the remote control, which is safer and more efficient.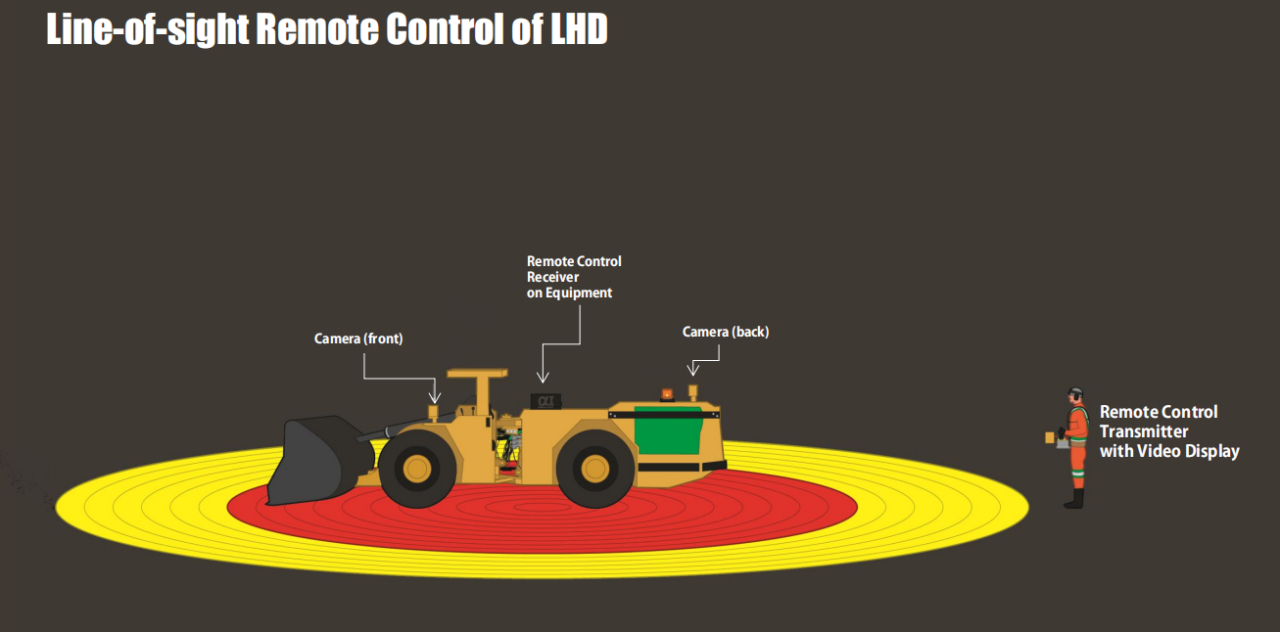 Contact us for more details:
Email: william.lai@baritepowder.com
Whats App:+86 15756877473
About HOT Underground LHD: