Join Wakanda Minerals to challenge high salary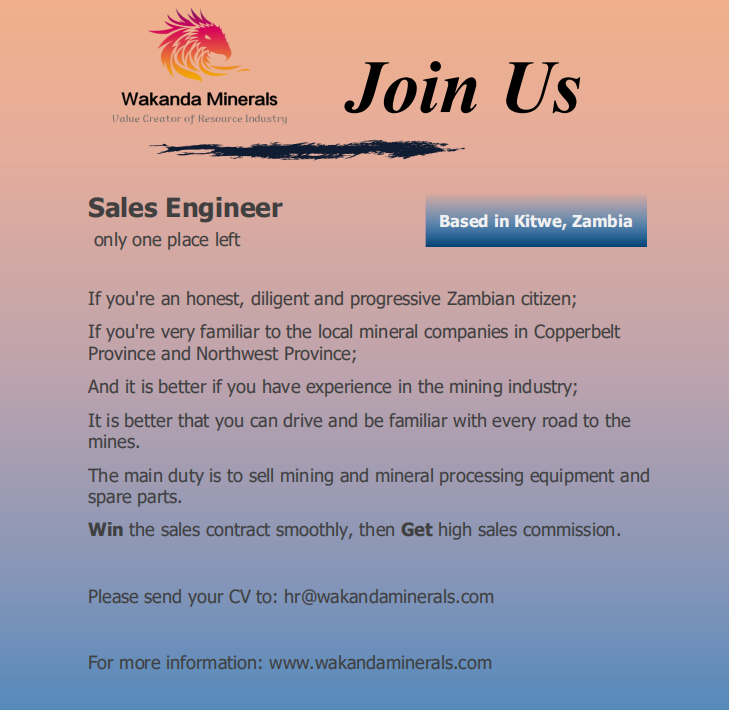 Job Opening:
Sales Engineer
only one place left
If you're an honest, diligent and progressive Zambian citizen;
If you're very familiar to the local mineral companies in Copperbelt Province and Northwest Province;
And it is better if you have experience in the mining industry;
It is better that you can drive and be familiar with every road to the mines.
Main responsibility will be the sale of equipment and spare parts.
Win the sales contract smoothly, then Get high sales commission.
Please send your CV to: hr@wakandaminerals.com
For more information: www.wakandaminerals.com