1.Tibet Dragon Chip Investment Co Ltd
Tibet Dragon Chip Investment Co Ltd is a well-known venture capital institution, its main investment fields include semiconductors, chips, new materials, etc. Except direct investment, Tibet Dragon Chip Investment is also a significant limited partner of many well-known private funds in China, such as Fortune Capital, THG Ventures (formerly Tus Park Ventures), etc.
2. Qingdao RockX Capital Co.,Ltd
RockX Capital is a professional Resources Private Equity Manager with extensive operational experience and a proven track record in successful exploration, development, operations, investment and with deep linkages in the Southeast Asia and Southern Africa. Our core team has a significant position in the resource industry, with an average of more than 20 years of rich experience in mining project at home and abroad. We have complete experience in mine exploration, development and construction, mining and mineral processing plant operation. Therefore, the company can evaluate the potential investment target better from its future development, operation, and other aspects.

3.Beijing Hot Mining Tech Co Ltd.
HOT Mining is a leading engineering practice that provides mining, mineral processing and associated infrastructure solutions to the global resources industry.
For mining projects, HOT offers services from exploration through mine evaluation, feasibility, mine planning, and production to mine closure.
We also provide independent consulting services: In recent years, HOT also holds equity in mines in China and Zambia. We can understand the real practice and requirements before, and during mining investment activities. For independent consulting services, HOT does NOT hold any equity in project. Understanding like a mining investor and being independent in consulting, these permit our consultants to provide clients with conflict-free and objective support on crucial issues. This is particularly important for due diligence and feasibility studies, which will lead the successful exploration!
Our engineering capability has been recognized by mining giants. Some of our clients are Anglo Gold Ashanti, Worley Parsons, China Shenhua, Caledon (Xstrata Coal – GRAM China) etc..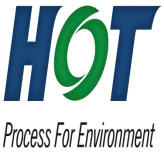 Global presences:
HOT has already established branches or sales offices in Australia, Zambia, Pakistan and some other major mining countries.