XRT Intelligent Mineral Ore Dry Separator is based on the sensor technology and X-ray transmission technology, which is developed and produced by Beijing HOT Mining Tech Co Ltd(HOT Mining). As one of mining&processing pioneers, HOT Mining is recognized a National Hi-Tech Corporation. HOT Mining is also one of major shareholders of 9X Minerals. For marketing expanding reason, 9X Minerals works with HOT Mining to provide XRT Intelligent Mineral Separator globally.
A brief Description of XRT Separator
Based on the sensor technology and X-ray transmission technology, the XRT Intelligent Mineral Ore Dry Separator provides a brand-new solution for mineral ores sorting to remove the waste and coal gangue. The sorting system adopts our unique AI Computer algorithm to recognizes the internal physical characteristics of the extracted materials and sorting the coal and gangue away by the high-pressure blower, based on customer's requirements.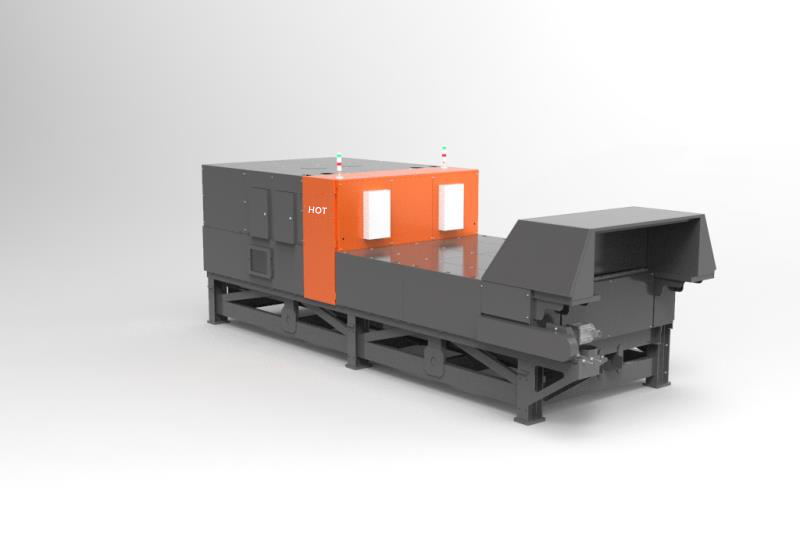 Working Principle
Based on the X-ray and sensor technology, the XRT intelligent dry separator queues the raw coal, scans the raw ore with X-rays, collects data from the detector, uses sensors and big data analysis, and uses intelligent algorithms to identify ore and waste rock The waste gun sprays waste stone to realize efficient automatic intelligent sorting.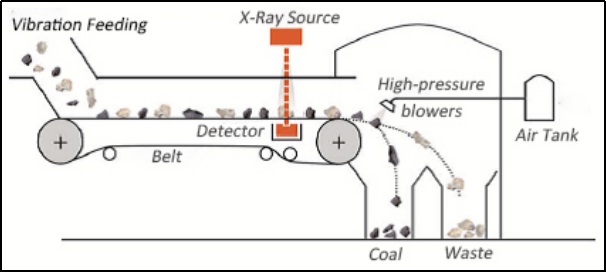 XRT Intelligent Dry Separation-Identifying principle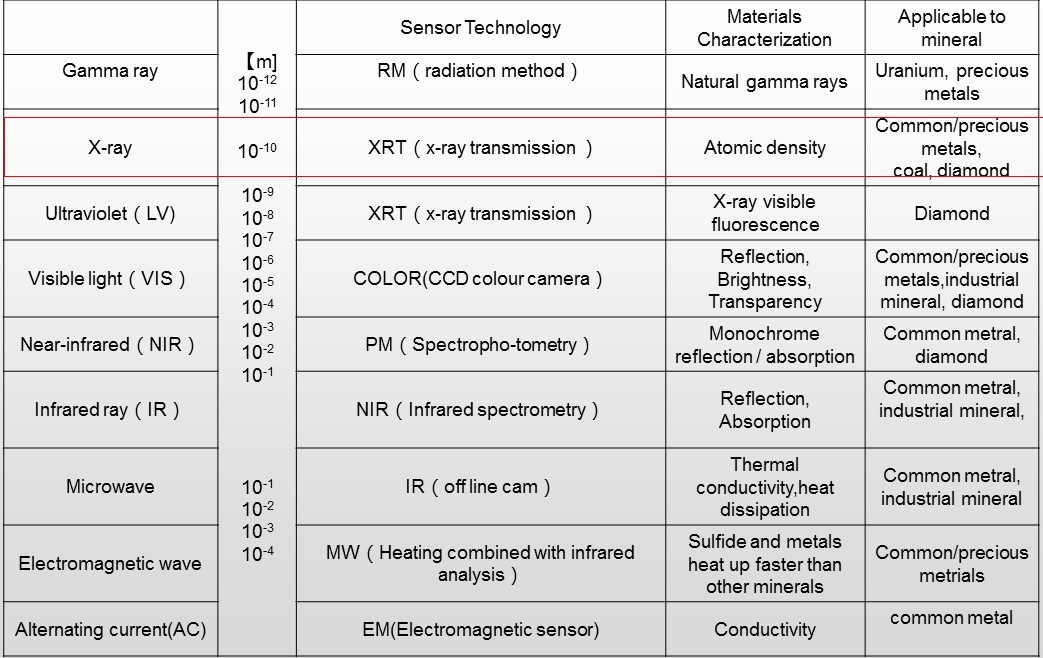 Benefits of XRT Intelligent Separation
1.High separation accuracy: It has a full range of high-precision X-ray detectors with different resolutions and different energy spectrum bands.
2.Wide processing granularity: The range of processing particle size is wide, and the air gun spacing can be flexibly selected according to the requirements of ore processing capacity and ore particle size.
3.Large processing power: Using highly integrated AI algorithm to achieve millisecond-level operation rate, high beneficiation recognition rate and large processing capacity.
High level of intelligence: Advanced software control system and algorithm, can realize remote monitoring and online upgrade.
4.Wide range of applications: It is the only one in China that can deal with metals, nonmetals and coal mines.
What are the applications of XRT intelligent separation?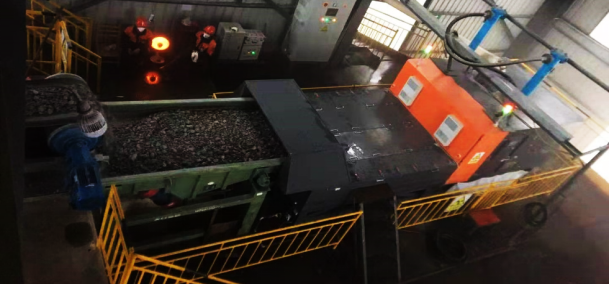 Universal application range of XRT separator: Tungsten, tin, antimony, lead and zinc, copper, gold, silver, molybdenum. Fluorite, phosphorus, pyrite, etc. At present, our XRT dry separator is the only intelligent ore separation equipment with mature application in non-ferrous metal mine, ferrous metal mine, non-metallic mine, coal mine and renewable resources.
Contact us for more details:
Email: william.lai@baritepowder.com
Whats App:+86 15756877473
About XRT Intelligent Dry Type Coal and Minerals Separator:
http://www.hotminingepc.com/xrt-intelligent-sorting-coal-mineral