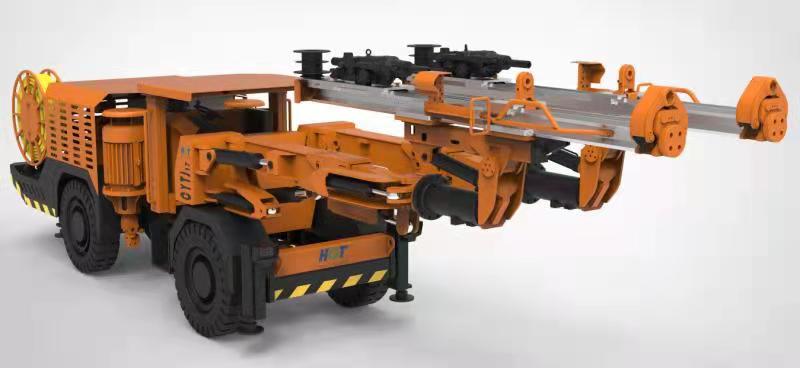 CYTJ17 Two Arm Tunneling Jumbo is a high-end rock drilling equipment with electromechanical hydraulic integration launched by our company in the development of product diversification, which makes you easier and more efficient in the process of underground rock drilling and construction, and fully reflects the company's corporate purpose of "making construction easier".
The main parts of CYTJ17 Two Arm Tunneling Jumbo are international well-known brand products such as Schneider, Parker and abb, which greatly increases the reliability and stability of the equipment. The drill arm positioning is accurate, the drilling speed is fast, the drilling tool consumption is low and the working range is wide. It is mainly used in underground mine drilling and blasting construction and tunneling.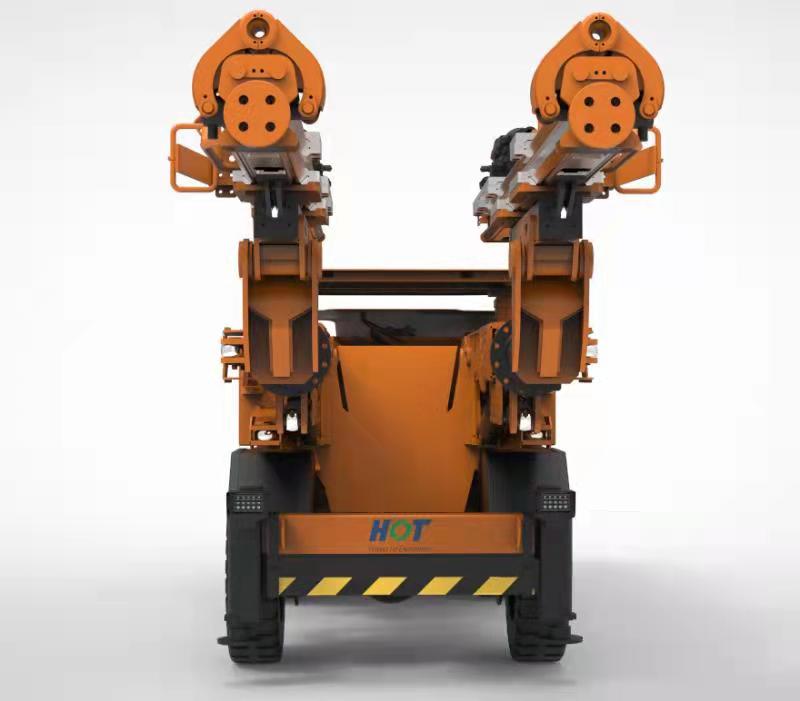 Main features:
1.The rock drill is equipped with imported montebay rock drill, which has stable and reliable quality. It adopts a unique double shock absorption and buffer system and automatic lubrication system, with high drilling speed and low drill tool consumption.
2.The complete vehicle adopts articulated heavy chassis and reasonable on-board equipment layout to ensure the stability of the complete vehicle during walking and rock drilling.
3.The hydraulic system is equipped with imported Parker components, hydraulic direct control drilling system, independent control circuit, stable performance and air defense function.
4.The propulsion beam adopts light and high-strength aluminum alloy beam, which has strong bending and torsion resistance, long service life and ensures the straightness of drilling.
5.The drill arm adopts right angle support positioning, with omni-directional self parallel holding function, accurate positioning, stable action, good operability, high reliability and low maintenance cost.
6.Dena original imported drive axle, four-wheel drive walking system, heavy articulated engineering chassis, fast transition speed, strong climbing ability and sufficient power reserve.
7.Schneider components and ABB motors are used in the electrical system for energy saving, efficiency enhancement and high safety.
8.The ceiling can be lifted to meet FOPS (anti falling object impact) requirements.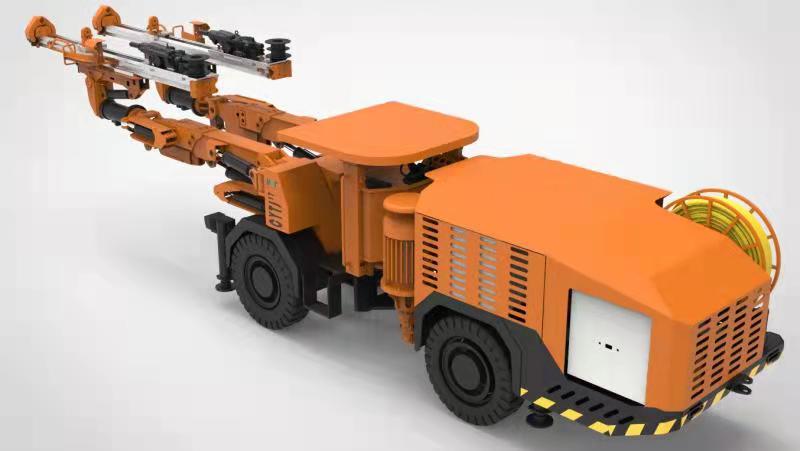 Basic technical parameters: